CrossFit Freedom – CrossFit
This Hero WOD was created to honor a hero, Army Ranger SGT. Joshua Rodgers, when he was laid to rest. Born August 22, 1994, he died on April 27, 2017.
The workout was first performed at The Body Compound (Bloomington, Illinois) on May 6, 2017. Thanks to Mike Damenti- a close friend of the Rodgers family- for bringing this to our attention of allowing us the privilege to honor this young hero and his family.
The name "Iron Ranger" is from Josh's high school football mascot, the Ironmen and his position as a Ranger in the US Army. The 94 reps represent his year of birth (1994). The 22 represent his high school football jersey number, his date of birth, and how old he was when he died.
Warm-up
200 m run
5 x through sun salutation sequence
-upward extension
-primal pull through
-step to low lunge/ samson stretch both sides
-hop through to standing/mountain pose/upward extension
-squat and shot or step back to high plank- lower with 5 count
-back to top
200 m run
Hero WOD
Metcon (AMRAP – Reps)
Iron Ranger
In teams of 2
AMRAP 22:22
22 second Silence
22 Burpees
94 KB Swings (70/55))
94 Push-Ups
22 Sit-Ups each
94 Goblet Squats(70/55)
The workout, as programmed, starts at the 00:23 mark after the 22 seconds of silence
One athlete works at a time- partition reps any way
One athlete must hold top of plank while the other completes their 22 situps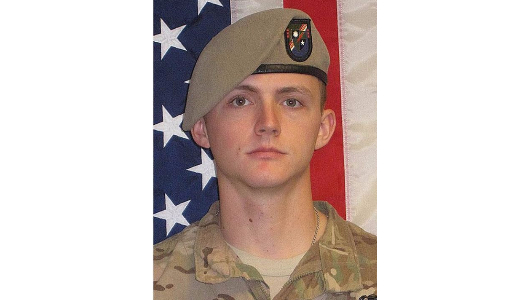 Iron Ranger. Honoring a true hero, Army Ranger SGT. Joshua Rodgers. August 22, 1994 – April 27, 2017.